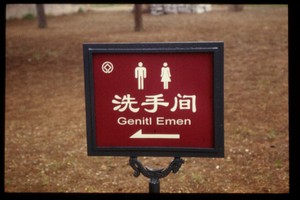 Kath and Pete spent two and a half fascinating, eye-opening weeks in China, basing ourselves in Beijing with Kym and Sue, but making forays outwards in various directions.Highlights were Chengde where the emperors had a summer palace but also had built many temples in the style of their various subjugated peoples. Pingyao (by overnight train!) and the Wang family mansion, Xian and the Entombed Warriors (another overnight train) were also highlights. We also did a fantastic nine-kilometre walk along the Great Wall from Jinshanling to Simatai with views over the rugged hills and amazing ridge-top battlements on a glorious day.
Naturally we saw many of the highlights of Beijing as well, including the forbidden City, Tiananmen Square, the Temple of Heaven and the Summer Palace, and we loved the markets, but we may have let the side down on the shopping front! Our last few days were spent in Suzhou with its world-heritage-listed gardens, and Shanghai — what an amazingly dynamic city! The Chinese always made us feel welcome, though we did get our photo taken a few times.
Our trip ended in the comparatively western city of Singapore, where we spent a few pleasant days with Stephan and Catherine and the kids.

View the photos »
Posted on Saturday May 1st, 2004, tagged with travel | comments disabled